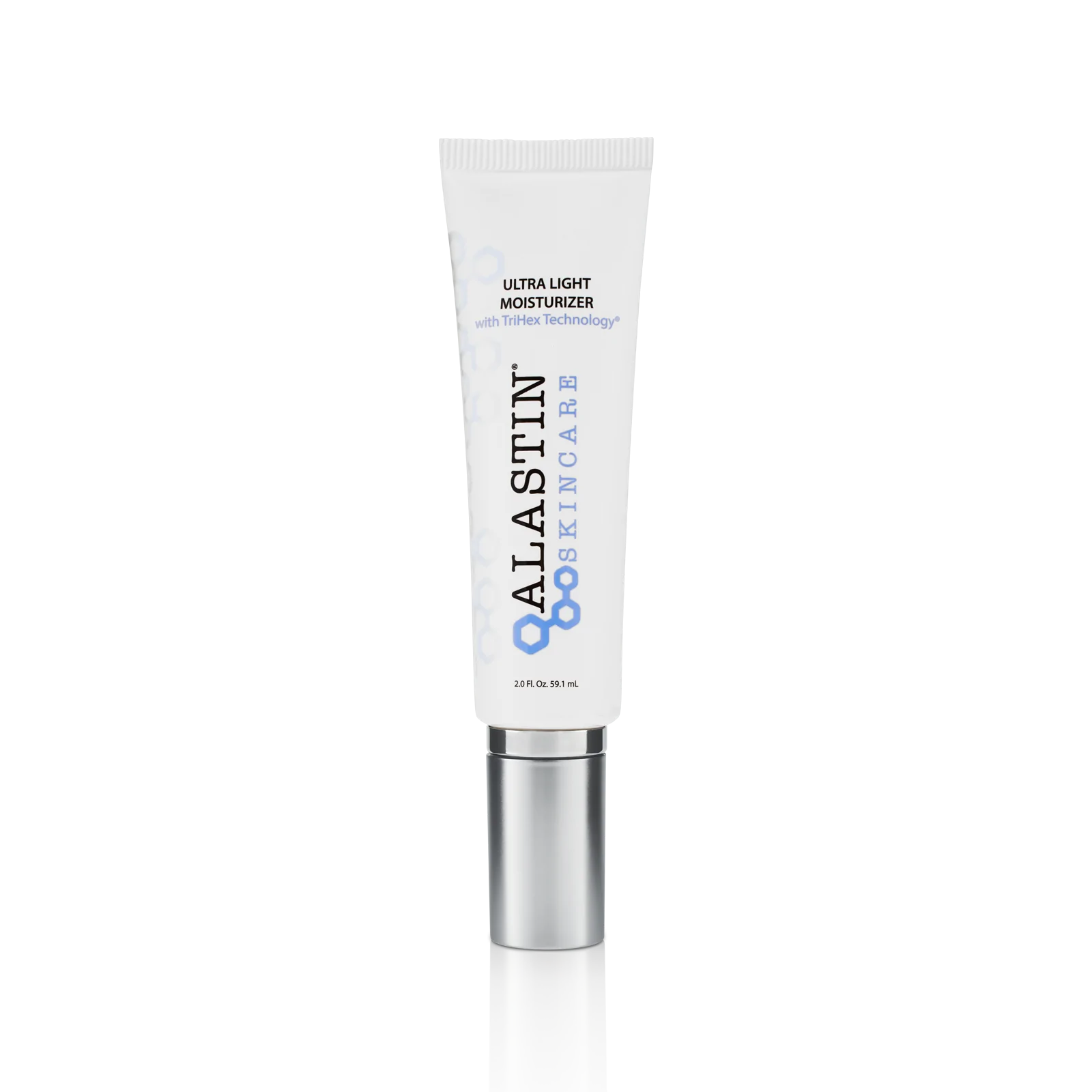 *** Click on Bottom Images to View Full Size Images
Calm, Soothe, and Hydrate Skin.
Provides lightweight hydration while encouraging the production of elastin and collagen to help improve overall skin health.
Benefits: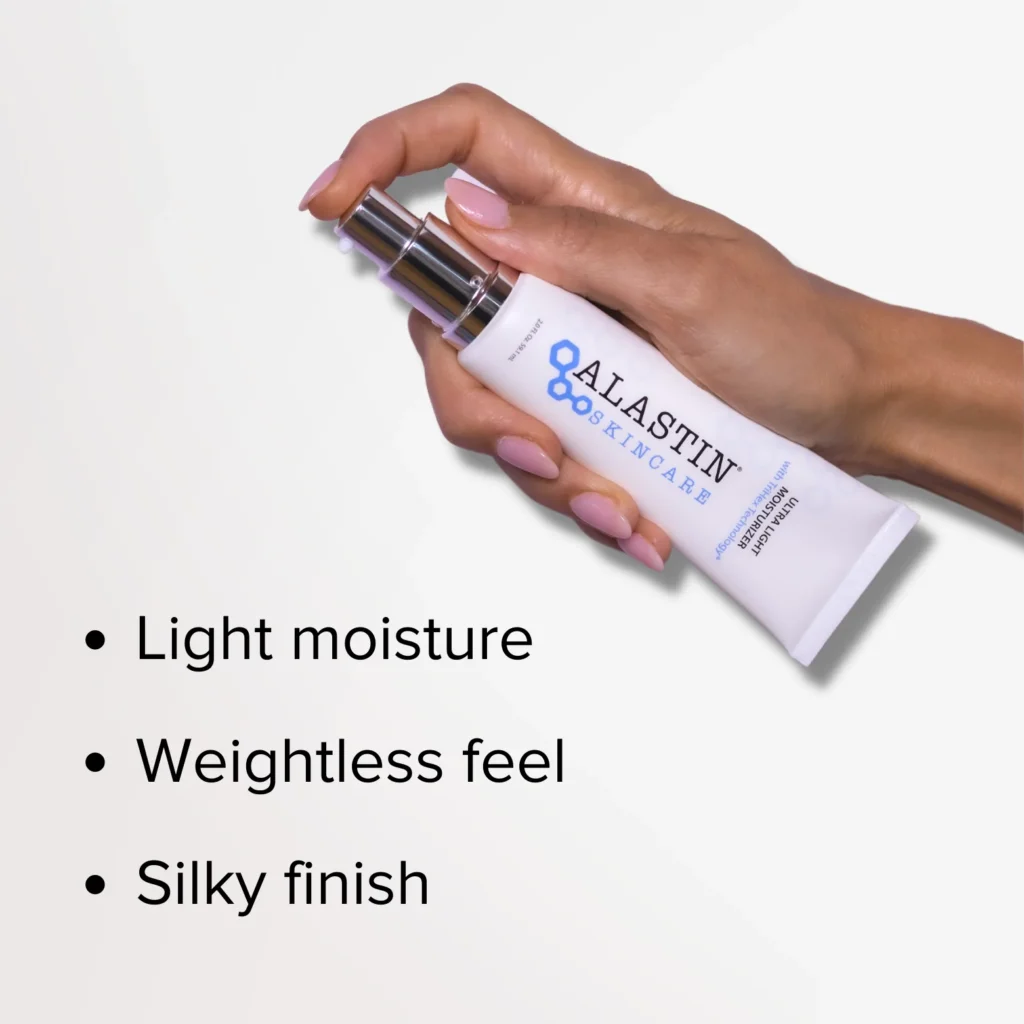 Lightweight formula glides on easily with a silky feel.
Helps to restore and hydrate skin while preserving the skin's natural barrier.
Soothes and calms irritated skin.
TriHex Technology® helps to support the production of new, healthy elastin and collagen with Tripeptide-1 and Hexapeptide-12 to promote smoother, more even skin.
Helps restore and promote an optimal environment to improve the appearance of skin following a cosmetic treatment. Ingredients include: ceramides, as well as silver mushroom, ginger, and white tea extracts.
May be used on sensitive or compromised skin (e.g., following a cosmetic treatment).
Non-Comedogenic, Hypoallergenic, Paraben Free, Cruelty Free, Gluten Free
Key Ingredients:
TriHex Technology® – A blend of active peptides and key ingredients that works with the skin to help clear out damaged elastin and collagen and support the skin's natural ability to produce new, healthy elastin and collagen
Silver Mushroom – Provides and encourages skin hydration
Ceramide NP – Reinforces skin barrier function and improves skin hydration
Ginger Root Extract – Anti-irritant used for soothing and calming sensitive skin, while reducing redness
White Tea Leaf Extract – Antioxidant that possesses calming properties
Full Ingredients:
Water/Aqua/Eau, Caprylic/Capric Triglyceride, Glycerin, Cetearyl Alcohol, Dimethicone, Palmitoyl Tripeptide-1, Palmitoyl Hexapeptide-12, Ceramide NP, Stearyl Glycyrrhetinate, Tremella Fuciformis Sporocarp (Silver Ear Mushroom) Extract, Camellia Sinensis (White Tea) Extract, Hydroxymethoxyphenyl Decanone, Potassium Olivoyl Hydrolyzed Oat Protein, Squalane, Dunaliella Salina Extract, Zingiber Officinale (Ginger) Root Extract, Tocopherol, Hydrolyzed Jojoba Esters, Bisabolol, Betaine, Panthenol, Ceteareth-20, Polyisobutene, Glyceryl Oleate, Glyceryl Stearate, Polyglyceryl-10 Stearate, Polysorbate 20, Sorbitan Isostearate, Hydrogenated Lecithin, Polyacrylate-13, Sucrose Stearate, Xanthan Gum, Disodium EDTA, Phenoxyethanol, Potassium Sorbate, Caprylyl Glycol, Benzyl Alcohol, Caprylhydroxamic Acid, Sodium Benzoate, Ethylhexylglycerin, Citric Acid
Clinical Results:
100% agree their skin felt moisturized upon application
90% agree they had lasting hydration
89% agree it felt lightweight on their skin
How To Use:
Apply one pump each morning and evening to face.
Frequently Asked Question
Is this moisturizer oil free?
Yes, Ultra Light Moisturizer is oil free.
Is this more of a daytime/AM moisturizer?
Ultra Light Moisturizer is a daytime and evening moisturizer.
How is this different from Ultra Nourishing Moisturizer?
Ultra Nourishing Moisturizer provides rich moisture, a dewy feel, and a hydrated finish, while Ultra Light Moisturizer provides light moisture, a weightless feel, and a silky finish.
Can I use this after a procedure?
Yes, Ultra Light Moisturizer is safe to use on post-procedure skin.
Can this be used on all skin types, or just sensitive skin?
Ultra Light Moisturizer can be used on all skin types, including oily, combination, sensitive, and post-procedure skin.
What is TriHex Technology®?
Our patented blend of active peptides and botanicals that elegantly support your skin's natural life cycle – promoting the benefits of recycling, rebuilding and replenishing the skin matrix in order to maintain a healthy glow and youthful appearance.
What are peptides?
Peptides are small molecules comprised of several amino acid chain sequences, which like those in TriHex Technology®, can have a lipid carrier to help them more easily absorb into the skin where they can support collagen and elastin and other important functions. They are synthetically derived and are not based on human and animal-derived materials. ALASTIN uses well defined peptides which are predictable, therefore we can anticipate their behavior because the amino acid sequence is well known and their function has been demonstrated and proven.
Is this non-comedogenic?
Ultra Light Moisturizer is non-comedogenic.
How long will this product last?
This is completely dependent upon use. If using 1 pump, twice a day, it will last approximately 4 months.
Is it safe to use during pregnancy or breastfeeding?
Please consult with your health care provider.
Are all ALASTIN Skincare products paraben free, gluten-free and cruelty free?
Yes, all ALASTIN Skincare products are paraben-free, as well as gluten-free and cruelty-free.